All ages are welcome!!!
You don't have to be a senior!!
September 11th
County Line Orchard and Albanese Candy Factory
Hobart, Indiana
Take a tour of the candy factory, sample most any candy in the store, reminisce and buy candies from the past.
Then, we'll head over to the orchard where you can pick your own apples and pumpkins or let someone else pick them for you. Amish baked goods, honey, jellies and jams, mums and don't leave without eating a warm pumpkin donut!!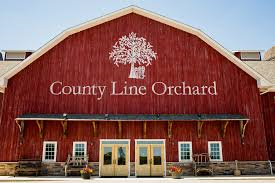 September 25th
Black Pine Animal Sanctuary
Albion, Indiana
The Black Pine Animal Sanctuary is an 18-acre exotic animal sanctuary located in Albion, Indiana. The sanctuary provides permanent refuge for displaced, captive-raised exotic animals kept as "pets" or retired from performance. The population typically ranges from 75 to 100 animals representing between 50 and 60 species, some of which are endangered. Animals are housed in natural habitats scattered throughout a partially wooded site, and in buildings. Visitors view them from behind protective barriers much like they would in a traditional U.S. zoo. The sanctuary was originally founded as a privately owned zoo, but relocated to this location in 2006 after transitioning to a non-profit, charitable sanctuary. The sanctuary does not buy, sell, breed, trade, or seek out animals, or use animals for entertainment. Displaced, captive-raised exotic animals are provided refuge for the rest of their lives.

Four Winds Casino
October 6th
South Bend, Indiana
October 16th
Covered Bridge Festival
Bridgeton, Indiana